---
NineX Closeup allows users to get close up images without using an expensive close-up lens and camera.
It implements a close-up lens (focal distance of 25~50mm) using a smart phone and makes it convenient to take a photograph and confirm the output with a guide part which uses a camera part and lighting part of the smart phone.
The focal distance can be maintained steadily by using the guide part, so it can be used as a magnifier for presbyopia.
As it is designed to have a 45° prism in the lighting part, light passes through the transparent guide part and doesn't reach objects to prevent glare.
As original functions of a smart phone are used, users can easily manage videos and achieve high efficiency.
Users can choose and use the NineX Scope application dedicated to NineX Closeup.
(Applied models : iPhone5/5S, iPhone6/6S, iPhone6+/6S+, iPhone7/8, iPhone7+/8+)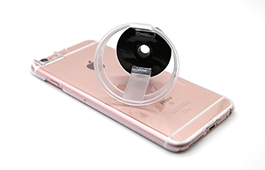 1
Combine the case with the smart phone.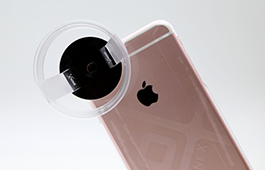 2
Connect the rear camera of the smart phone with the NineX-Closeup lens.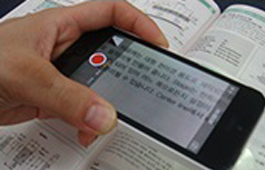 3
When used with the guide part, the focus will be automatically adjusted if the object is approached close to the lens.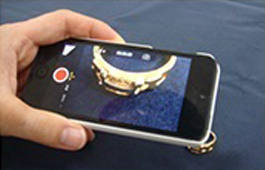 4
The digital zooming function of the smart phone camera can be used, if necessary.

Close-up photography

Magnifier

Dandelion seed

Snail

Dragonfly

Bill
Natural observation Video