---
The NineX–Image coupler of a flexible form sends images to the smart phone monitor using a bundle of optical fiber and performs a function of industrial endoscopes.
This image coupler can be easily attached to the smart phone using the existing NineX case.
It allows users to acquire images easily without using an expensive endoscope and get lighting using LEDs built in the smart phone and optical fiber of the product.
As optical fiber is used, there is no electric noise caused by the CMOS sensor. As original functions of the smart phone camera are used, it is easy to manage videos and achieve high efficiency.
Users can choose and use the NineX Scope application dedicated to NineX Image Coupler.
(Applied models : iPhone5/5S, iPhone6/6S, iPhone6+/6S+, iPhone7/8, iPhone7+/8+)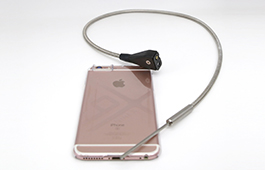 1
Connect the NineX with a smart phone.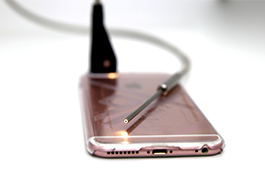 2
Mount the NineX-Image coupler to the back-side camera of the smart phone and turn on the smartphone lighting.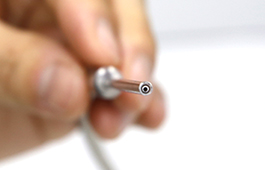 3
Move the end of the product towards an observation object.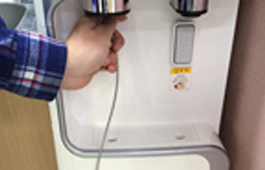 4
The distance for clear view clearly is 0~200mm.

Engine room

Electric wiring

Hair dryer

Shower

Water Tap
Electric wiring Observation Video