---
NineX 400 is a smart phone-based optical microscope equipped with the existing NineX case.
It allows the user to obtain high-magnification images with 100 times magnification for a microscope and up to 400 times for the digital zoom on a smart phone even though it is not an expensive microscope. It supports two types of lighting for microscope functions: direct lighting (coaxial lighting) and bottom lighting.
It also allows the user to observe special specimens when it is equipped with a filter holder (Basic built-in polarizing filter provided).
It can adjust a focal distance with a screw on the stage. As original functions of a smart phone are used, users can easily manage videos and achieve high efficiency.
Users can also measure dimensions (length, angle, area) precisely by choosing NineX 400 with the dedicated NineX Scope application.
(Applied models : iPhone5/5S, iPhone6/6S, iPhone6+/6S+, iPhone7/8, iPhone7+/8+)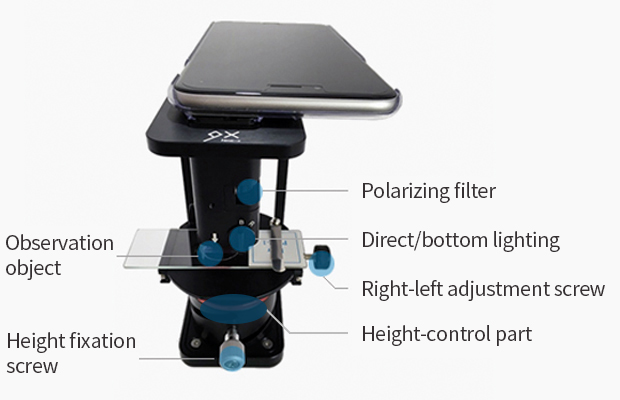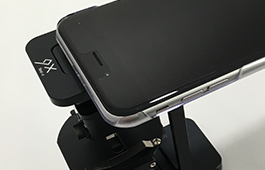 1
Mount the NineX400 to the groove on the back-side camera of the smart phone.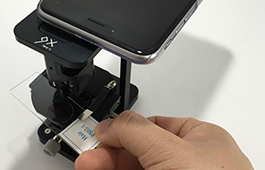 2
Place the sample to be observed on the lower stage of the product.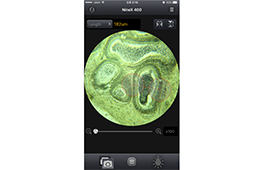 3
Start the camera application on the smart phone.
(NineX Scope)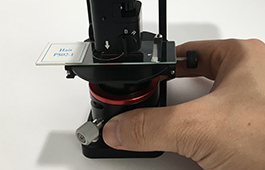 4
Adjust the focus by turning the lower stage of the product to the left or right.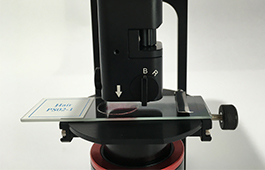 5
Select between direct lighting and bottom lighting according to intended purposes.
(Direct lighting: For observing opaque objects, bottom lighting: For observing transparent objects)
NineX400
Enjoy three types of microscopes with one!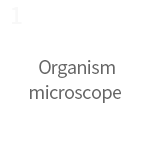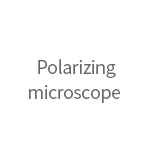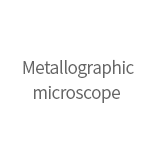 ITO LCD

Semi-conductor

Measurement of square area

Angle measurement

Blood smear test

Taste buds of a tongue

Demodex

Pond scum

Balls of a mammal
Demodex Observation video